DNGO Vlog #1: DNGO is open source now!!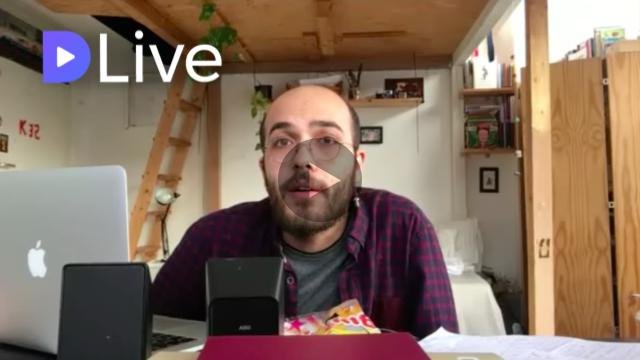 Hello everyone,
This is the first episode of the DNGO Vlog series. I made this video to announce that Dngo is an open source project now. I will be making new announcements when we have major improvements. Also, I'll try to answer your questions and provide detailed information about the project.
If you don't know anything about Dngo & Dngo Books you can check our introduction post here
You can visit our website here
And, you can visit our github page to see it for yourself here

Task Requests on Utopian
We have successfully completed the process of becoming project owners on Utopian. You can see our first task request here. We asked graphic designers to create a generic book cover. This way we'll replace the existing book covers with the generic one which contains our logo. It's important because the book covers can also cause copyright infringement and we don't want to have troubles with anyone.
@ikidnapmyself and @bencagri will be announcing task requests related to development category
@meskoze will be responsible for handling the task requests concerning graphics and influencers
And I will be sharing tasks targeting translations and copywriting
Adding New Languages
As i said in the video, we are trying hard to add new languages to Dngo Books project. Since audiobooks are considered as derivative works, we should pay maximum attention to copyright laws in each country. We are in touch with the legal advisers. They will give us detailed information about the EU level copyright and intellectual property protection directives and key points about the country specifics.
Please contact us on our Dicord Server If you have any experience on this field.
In the following days
[✓] Becoming and open source project
[✓] Utopian.io integration
[In progress] Creating generic book covers
[ Soon] Listing public domain books in Spanish
[ Soon] Creating an upvote bot
[ Soon] Introducing Beneficiary System
Sponsors
Currently, we don't have any sponsors. We are so sad that we can't reward people who are creating audiobooks for Dngo Books project. If you wish to help us rewarding our contributors, you can visit our webpage and click this

button. When you click that cute button, you'll see this menu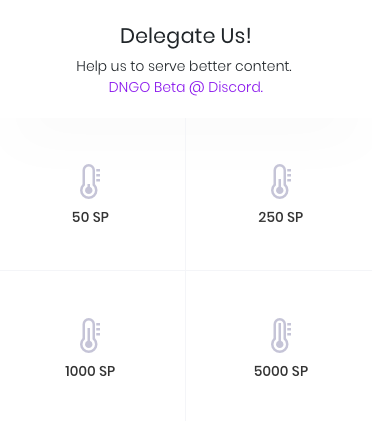 There you can decide on your small delegation. We'll use your delegated SP to reward our contributors.
We will make a call for investors when we are done with technical and organizational issues. Big SP owners can be our Sponsors and become beneficiaries.
Thank you for watching and reading.
Tugberk
My video is at DLive